| 0 Comment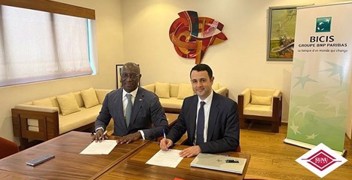 Following the conclusion of the acquisition agreement of 28th July 2022 with the BNP Paribas Group, and after all regulatory approvals and procedures have been obtained, SUNU Group has today acquired 54.11% of the share capital of BICIS (Banque Internationale pour le Commerce et l'Industrie du.Sénégal).
With this acquisition, finalised on 28th April 2023, BICIS joins the SUNU Group.
With a strong foothold in the field of bancassurance in sub-Saharan Africa, BICIS will consolidate its development with a range of financial services reinforced by SUNU Group's expertise.
The SUNU Group's ambition in Senegal is to have a more digital BICIS with corporate and individual offers tailored to the needs of the market and committed to offering all its customers the best quality of service.
In order to perpetuate the links built by the BNP Paribas Group in Senegal and to ensure continuity of service to their clients, BICIS will remain the preferred partner for Senegal of the BNP Paribas Group's international network, and the BNP Paribas Group will remain the preferred partner of BICIS internationally for its Senegalese clients.
"As Mr. Papa Pathé DIONE, founder of SUNU Group, indicated at the time of the signing of the agreement, by entrusting us with one of its major subsidiaries, the BNP Paribas Group is confirming to its clients, partners and employees that they can count on a pan-African group of reference in financial services. With nearly 25 years of expertise in Africa, we have demonstrated our leadership in insurance in 17 countries and acquired a bank in Togo four years ago. Our primary objective is to offer complete financial solutions with a network of banks and insurance companies closer to businesses and populations. BICIS will be the linchpin of the deployment of this long-standing strategic ambition in Senegal and the sub-region. The completion of this acquisition is a guarantee of sustainability and development for BICIS, its clients and its employees", says Mohamed BAH, Managing Director of SUNU Group."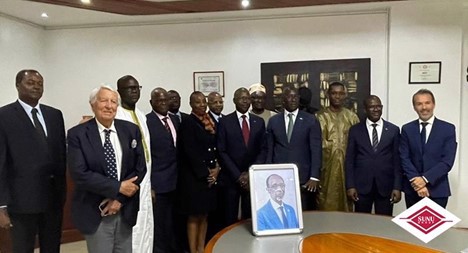 About SUNU Group
The SUNU Group, founded by Mr Papa Pathé DIONE, is a pan-African financial services group. It is present in 17 countries in West and Central Africa. With about thirty companies, including 9 life insurance companies, 17 non-life insurance companies, 1 bank, 1 microfinance company and 2 health management companies, the Group has been a leader in life insurance in French-speaking sub-Saharan Africa for several years. It offers life and non-life insurance solutions, banking products and services, health management and asset management solutions.
To strengthen customer proximity and optimise service quality, the Group has invested in a programme to digitalise all its processes and services to facilitate remote access to its products. Thus, internal, and external solutions are progressively being implemented in all the countries where the Group is present, allowing the dematerialisation and fluidity of exchanges.
SUNU Group also emphasises its commitment to society through development actions or aid to communities in the fields of education, culture, the environment, sport and health.
About BICIS
Created in 1962, BICIS is a public limited company with a capital of 10 billion FCFA, whose shareholders are: SUNU Group (since 28th April 2023), the Senegalese State, as well as private Senegalese individuals. It has a network of 32 branches and a business centre dedicated to companies. BICIS is one of the main banks in Senegal and has developed a wide range of products and services for its individual and professional customers, covering all their needs. It also offers a complete package of services to its large companies, SMEs, SMIs and institutional clients.
BICIS has a regular and sustained CSR (Corporate Social Responsibility) activity in various fields: arts and culture, health, education, sport, etc.